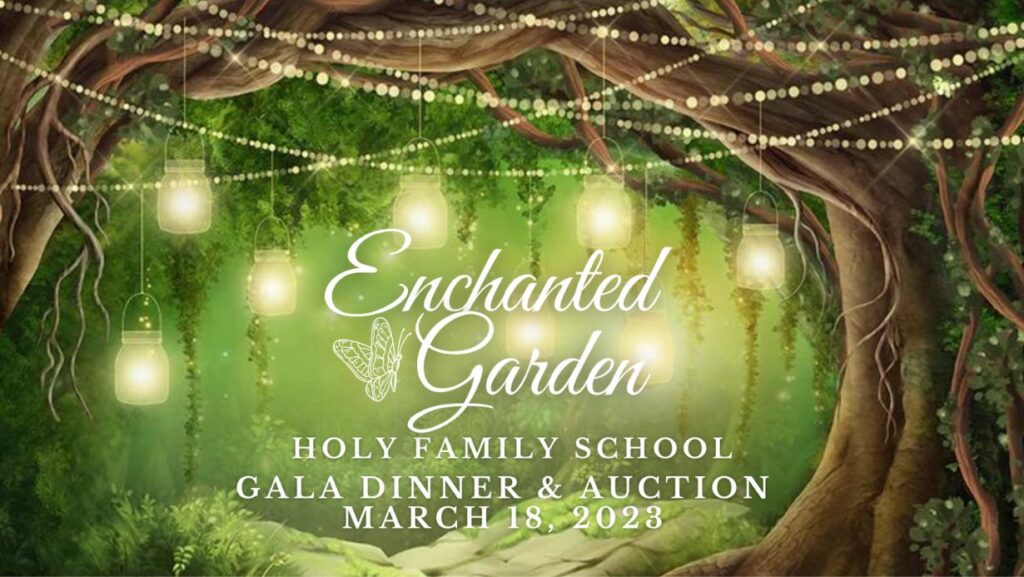 The Holy Family School Annual Gala Dinner and Auction is fast approaching on Saturday, March 18, 2023, at St. Mary's Engelbert Hall in Madison, IL. The event begins at 5 p.m. and will include dinner, silent auction, live auction and dancing. Invite your family and friends. Gala tickets are $40 per person. Tickets are limited and must be purchased by March 8th at http://HFSGala2023.givesmart.com.
GALA RAFFLE TICKETS:
Enchanted Choice Ticket Raffle – $40 per ticket
The lucky winner drawn the night of the Gala will select a Live Auction item of his or her choice before the bidding begins. (Excludes items designated as premium items, including orthodontic treatments.) Must be present to win.
Lucky Lottery Raffle – $10 per ticket
The winner of this raffle will go with $500 in scratch-off lottery tickets!  You do not need to be present to win.
Booze Raffle Ticket – $5 per ticket
Take home a party with this wagon filled with booze for your next party!
50/50 Raffle Ticket – $5 per ticket
You'll take home half the pot if your name is pulled for the 50/50. You do not need to be present to win.
VOLUNTEERS are needed to sell raffle tickets at the Fish Fry and after the Masses. Check out the sign-up link to claim a shift: https://www.signupgenius.com/go/10C0D49AEAE2EAAF5CF8-pregala
DONATIONS NEEDED:
Items and baskets are needed for the silent auction. The success of our auction depends on having items available to auction off!
What should I donate? Check out the various themed baskets on the PSA Facebook Page or check out the Amazon Wish List! GIFT CARDS are also needed in all denominations $5 – $100 for the gift card game! Donations are due by Monday, March 6, 2023! If you can't make the deadline, please contact the committee at gala@holyfamilyhawks.net so that we can at least add the item to the auction website.
It's a Win-Win when you sell tickets & donate to the auction!
Donate an auction item by March 6th ($50+ value) & you will be entered for a chance to win $100 scrip, PLUS your children earn a NON-UNIFORM DAY. There's more! When you sell $50 in Lucky Lottery Raffle Tickets, your child(ren) will earn a NON-UNIFORM DAY. AND….The class with the HIGHEST PERCENTAGE of participation (auction items turned in), will receive a special lunch of Chick-Fil-A for the class!

Soda – Desserts – Booze, Wine & Spirits
Donations are needed for the Booze Wagon, Bar, and Dessert Dash. Consider donating a homemade dessert, case of soda, or bottle of booze! Check out the sign-up link: https://www.signupgenius.com/go/10c0d49aeae2eaaf5cf8-booze#/
VOLUNTEERS NEEDED! Volunteers are needed to help set-up before the event, move auction items, work the night of the Gala and clean-up the hall the day after. Check out the sign-up link: https://www.signupgenius.com/go/10c0d49aeae2eaaf5cf8-gala1#/