Welcome Mrs. Rachel Ribbing!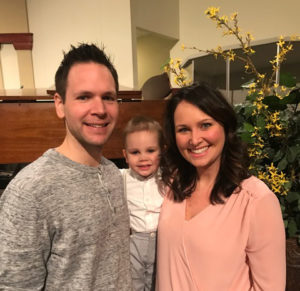 My name is Rachel Ribbing, and I am very excited to be the new first grade teacher at Holy Family School.  I graduated from SIUE in 2011 with a degree in Elementary Education.  I have been in education for seven years as a substitute and classroom teacher.
In 2012, I married Andrew Ribbing, and together we have a 2-year-old boy named Hudson.  Education is important to our family as my husband is a teacher as well.  Andrew and I have made Granite City our home to be close to my parents, Jeff and Elizabeth Connor, as well as his parents, Joe and Diane Ribbing.
I thank God for this opportunity, and I am looking forward to this school year.  I anticipate a great year full of growth academically and spiritually.
A new chapter for Mrs. Sophie Provasnik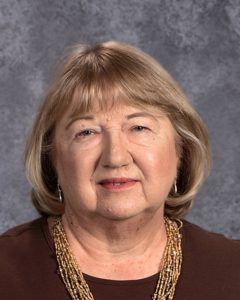 It is with both sadness and joy that I have accepted Mrs. Sophie Provasnik's resignation from Holy Family School faculty.  Sadly, we will miss Sophie's wisdom, kindness, professionalism, and daily interaction with us.  With joy, we share her happiness in the ability to spend more time with her husband, Ed, her daughter, Emily, her mother, and other family members and friends.
Although, Sophie will invest time and energy into pursuing many new interests and projects, she has promised to be a frequent visitor and volunteer at HFS.  Mrs. Provasnik has devoted 42 years of teaching to the children of St. Margaret Mary and Holy Family Schools.  Her love of her students and of her profession is evidenced by the excellent instruction she has lovingly provided and her ability to treat each child as a unique individual with God-given strengths and abilities.
I, personally, as a teacher and a principal, will miss the close friendship we have celebrated for 30 years sharing great fun, many confidences, and elation over the accomplishments of our students.
May God continue to bless you, dear friend, with abundant good health, happiness, and peace.
We love you!
Margaret Pennell, Principal